Mahni Ghorashi is the co-founder of Clear Labs, where he leads commercial activities including strategy, marketing and business development. After graduating from MIT and getting his MBA, Mahni pursued his interest in big data and genomics as Head of Marketing at Bina Technologies (acquired Roche). In pursuit of his next adventure, Mahni co-founded Clear Labs to set a new standard in molecular food quality for the global food industry.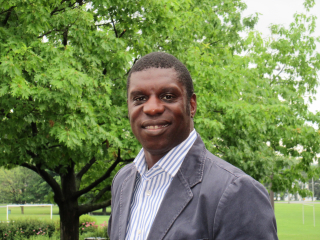 Dr. Goodridge is a native of Hamilton, Ontario, Canada, and received his Ph.D. from the University of Guelph with a major emphasis in Food Microbiology and Food Safety in 2002. Following a Post-Doctoral Fellowship at the University of Georgia, he accepted a faculty position at the University of Wyoming in 2003 and Colorado State University in 2006. Currently, Dr. Goodridge is an Associate Professor and the Ian and Jayne Munro Chair in Food Safety, in the Department of Food Science and Agricultural Chemistry at McGill University.
Dr. Goodridge has authored 47 peer reviewed journal articles, and 13 book chapters. He has received more than $19 million in research funding from Canadian and US government and industry sources. His research has been presented at numerous conferences within the US and around the world. He currently sits on the Editorial Boards of Applied and Environmental Microbiology, Bacteriophage, Agriculture, Food and Analytical Bacteriology, and the Journal of Food Protection.